Ski rental: Delivery service for your rental equipment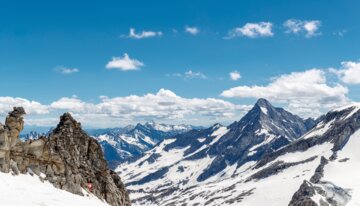 Many INTERSPORT Rent shops in Austria offer their customers a special service! If you like, you can have your skis and snowboards conveniently delivered to your hotel or apartment. To use this service, reserve your equipment online. We then choose the perfect material for you, prepare it and deliver it to your accommodation before your arrival. This means that you can get straight onto the piste once you arrive.
Alternatively, some shops also offer the so called Depot PickUp service. We prepare the right equipment and you can directly pick up your skis and snowboards from the depot without having to queue. You can start your day's skiing in a good mood.
Of course, you can also select the option "Pickup on site" and you pick up your rental equipment from us in the shop, as normal. We look forward to welcoming you!
Delivery service to your accommodation

We deliver your reserved equipment directly to the hotel or apartment at your holiday location. When you arrive, your skis and snowboards will be there waiting for you. In the enclosed documents, we explain exactly how it all works. Of course, you can also reach us by phone or via email if you have any questions. You can also pop into the shop at any time during your holiday for some advice or to try out another model. We're happy to help!
You can return your hired equipment in one of our INTERSPORT Rent shops at your holiday location. On request, we can also pick up the equipment from your accommodation.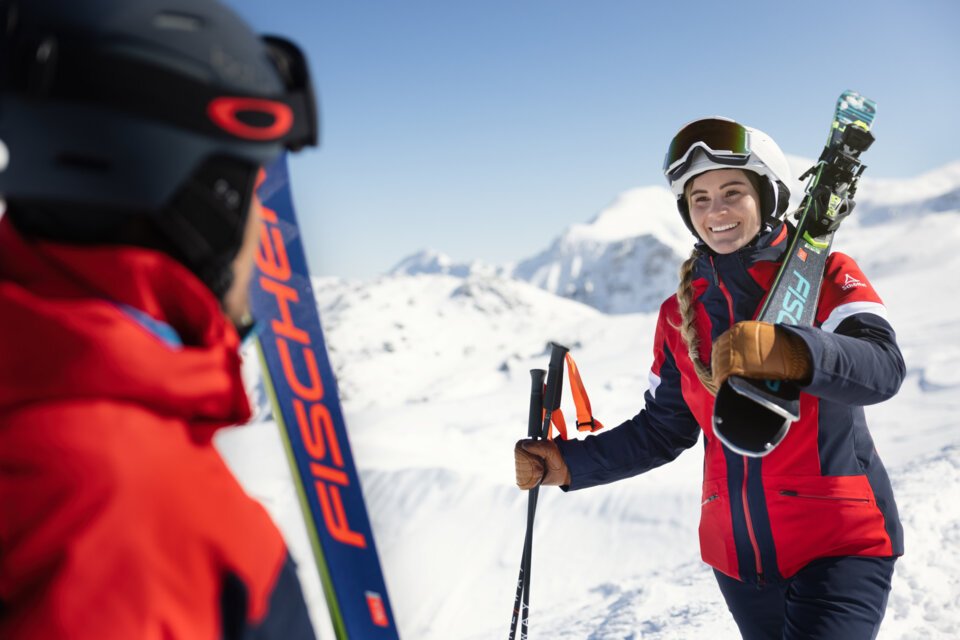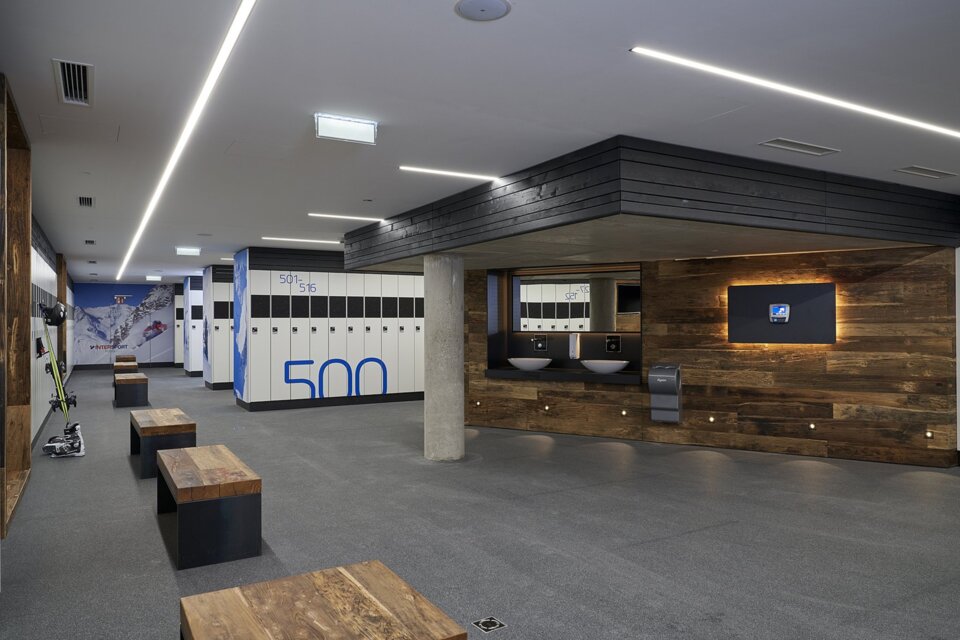 Start your day's skiing without having to queue! We RENTertainers prepare the equipment you reserved online for you. This means you can simply pick it up from the depot and head straight to the piste. You will receive all the relevant information in advance via email, and everything is explained in detail in the enclosed documents. We're also available to answer your questions at any time.
Of course, it is also possible to pick up your reserved equipment in person from all of our INTERSPORT Rent shops in Austria. Either on the first day of the rental, or free of charge on the day before after 4 pm. Perfect for everyone who likes to get a bit of advice first, and choose from our vast selection of top skis and snowboards themselves.