Ski storage - dry and safe
Good to know: You should never keep skis and ski boots in the trunk of your car overnight. Or they will stiffen and you will have to put on icy cold boots in the morning. Brrrrrrrr…
And in closed rooms, ski and snowboard boots shouldn't be kept next to a heater. So where should you keep your equipment?
Simply keep your equipment dry and safe overnight in the INTERSPORT ski storage!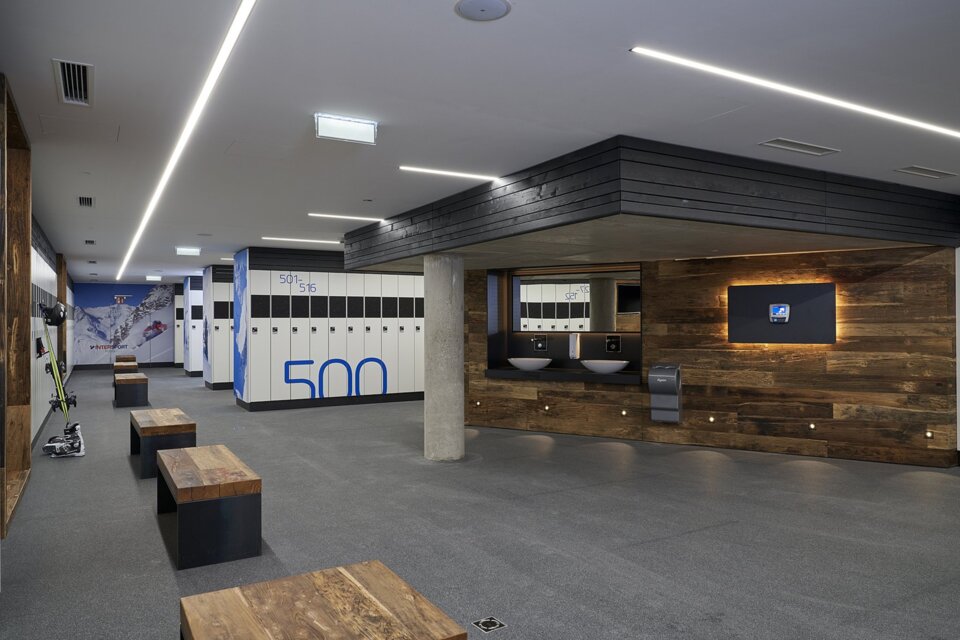 Our ski storages are equipped with the most modern facilities. So that your equipment is stored safely and your boots can dry overnight. This way, you will start your next day with warm boots and can enjoy the day thoroughly.
Our shops offer you different kinds of ski storage. Depending on your needs, you will either get access to a heated "full service" storage that offers room for up to 4 pieces of equipment. Or you are a daytime visitor and only need a small storage space for your daypack.
Perfectly waxed over night
If you need your equipment serviced, have it simply done over night. We sharpen, wax and polish your skis so that you can take them first thing in the morning and reach the slopes without losing any time.
COMFORT: The ski bus is hopelessly crowded? If you keep your skis safely in the ski storage, you will find it a bit easier in the crowds.
DRY: All INTERSPORT Rent ski storage is equipped with modern drying facilities. So your ski boots and snowboard boots are dry and comfortably warm in the morning. Resulting in happy feet!
SIMPLE: All INTERSPORT ski storage is located in the immediate vicinity of the ski area. Numerous shops offer ski storage right in the bottom station – so you'll be on the slopes even faster in the morning!
SECURE: Skis, snowboards & valuables are safely locked away in INTERSPORT Rent ski storage. Thieves don't stand a chance!