INTERSPORT Kerschbaumer at Haven Mountain Retreat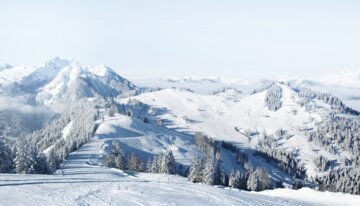 ©
© Snow Space Salzburg | www.snow-space.com3
Opening times Winter
Dec 8, 2023 - Apr 10, 2024
Monday - Friday
8:30 AM - 6:00 PM
Saturday, Sunday
8:30 AM - 6:00 PM
Particularity
INTERSPORT Kerschbaumer: Competence and know-how for eight decades
about us
Ski rental in St. Johann: Passion for winter sports in fourth generation
Passion, commitment and expertise - values ​​which not only characterize the ski rental of INTERSPORT Kerschbaumer, Alpine Village Hotel Haven, but also the INTERSPORT Rent team. For 75 years, the company, managed in fourth generation, stands for exquisite sports equipment and individual consulting. The INTERSPORT Rent staff made ​​it their business to share not only know-how and expertise, but also the passion for winter sports with the customers. A mission that completely succeeds!
While in the early days of INTERSPORT Kerschbaumer, Alpine Village Hotel Haven, still crafted steel was attached to edges and surfaces of the ski, the ski rental in St. Johann in Pongau offers today a comprehensive summer and winter sports range including modern rental and service stations.

Who would have thought 75 years ago, that it would be even possible to rent equipment comfortably by booking in the Internet? Today, this is reality. If you want to know more about the online booking of your ski equipment or if you have questions about the further INTERSPORT Rent services, you can simply contact the INTERSPORT Rent team.