Buy fully serviced rental bikes
You've rented a bike or e-bike from INTERSPORT Rent and are thrilled with your rental bike? Then we have good news: at many of our shops you can buy fully serviced rental e-bikes at low prices at the end of the season. Just ask in our local shops, we will be happy to answer all your questions.
Why buy rental bikes from INTERSPORT Rent?
Fully serviced: our rental bikes are serviced by our trained bike professionals after each rental. Before the rental bikes are sold, wear parts such as brake pads are replaced and the bike is carefully checked to make sure it works perfectly. After our extensive check and service, you can be sure that you are getting a fully serviced bike.
Attractive price: you'd like to have a high-quality e-bike, but buying a completely new e-bike is not an option for you? Then we have the solution for you. A used bike from a rental shop is a lot cheaper than a brand new bike. Based on the condition and the kilometres ridden, we determine a fair price for all rental bikes.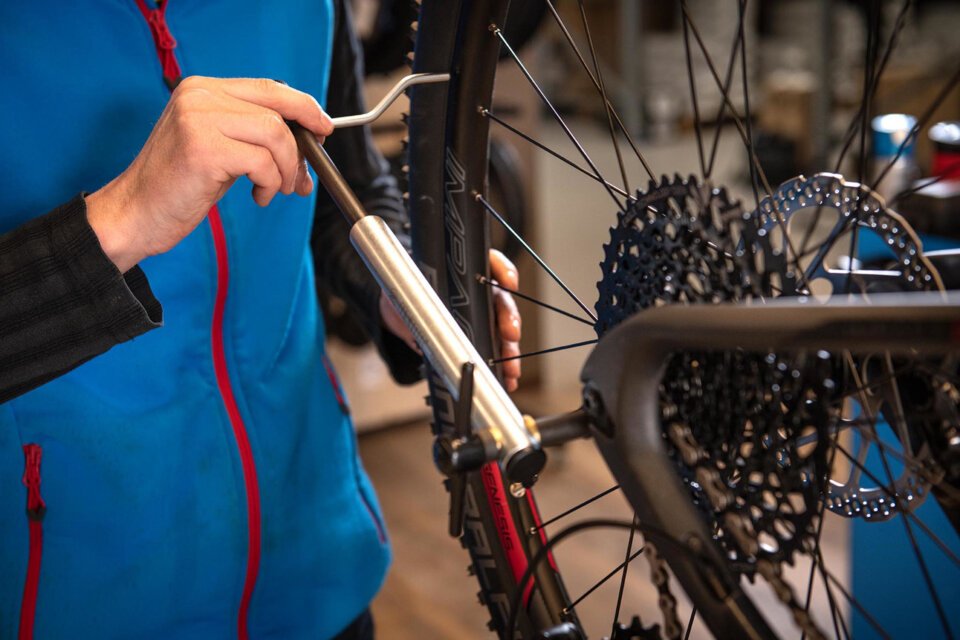 Different models and brands: starting from the Fully e-mountain bike to Hardtail e-mountain bike. From Genesis to KTM. We offer a wide range of models and brands. During your holiday in Austria, simply ask a member of staff in the shop which models are on sale at the end of the season. You are also welcome to register for a specific model.
By the way: your dream bike should give you pleasure for a long time. To ensure you are prepared for all eventualities, even at home, you can take out e-bike insurance. The Rentertainers will be happy to answer all your questions about e-bike insurance.