Well-protected with a bike helmet
Your safety comes first: never leave without a helmet!
Choose a model that is sufficiently ventilated, fits well to your head and, above all, that is light. Insect nets, wind tunnels and in-mold technology are useful tools.
A bike helmet should be a matter of course for children and teenagers. Cool designs for active boys and girls make wearing helmets even more fun.
If you are an ambitious biker, a classic bike helmet is perfect for you.
As a mountain biker for whom no terrain is too difficult, no mountain too steep, you should wear a full face helmet. It protects all of your head and offers you complete security.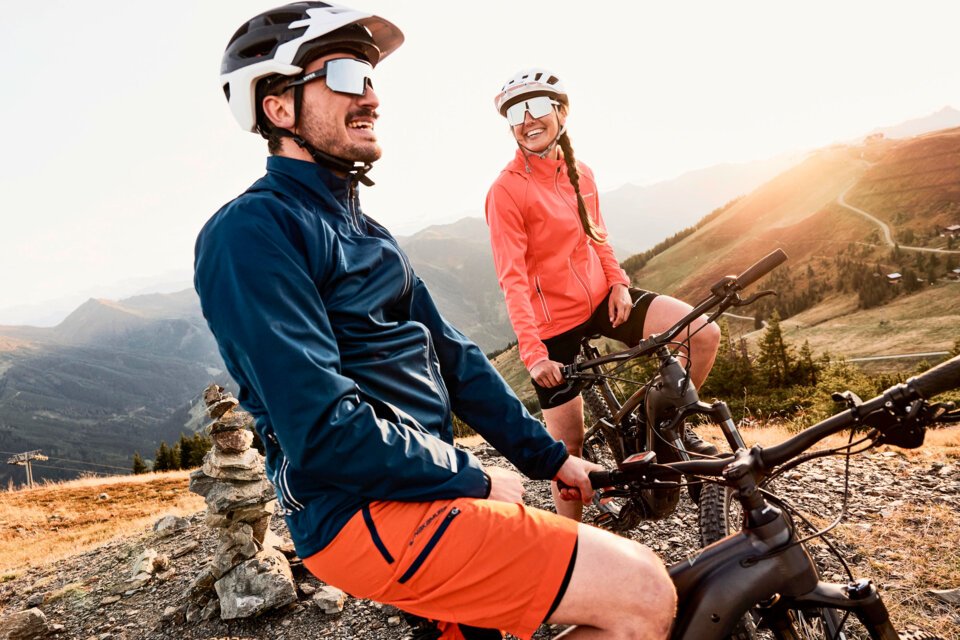 Book your bike helmet online now!