E-mountain bike: a powerful partner with the best performance
No slope is too steep, no gravel too rough: this is how you envisioned your biking holiday.
You want to reach every nook and cranny on the mountain, but you wouldn't mind a little wind at your back? Then an e-mountain bike is perfect for you.
Whether you're an ambitious everyday cyclist or a fitness-oriented biker, your INTERSPORT RENTertainer will show you the perfect bike.
You'll be able to enjoy your biking day with a power package which knows no compromises.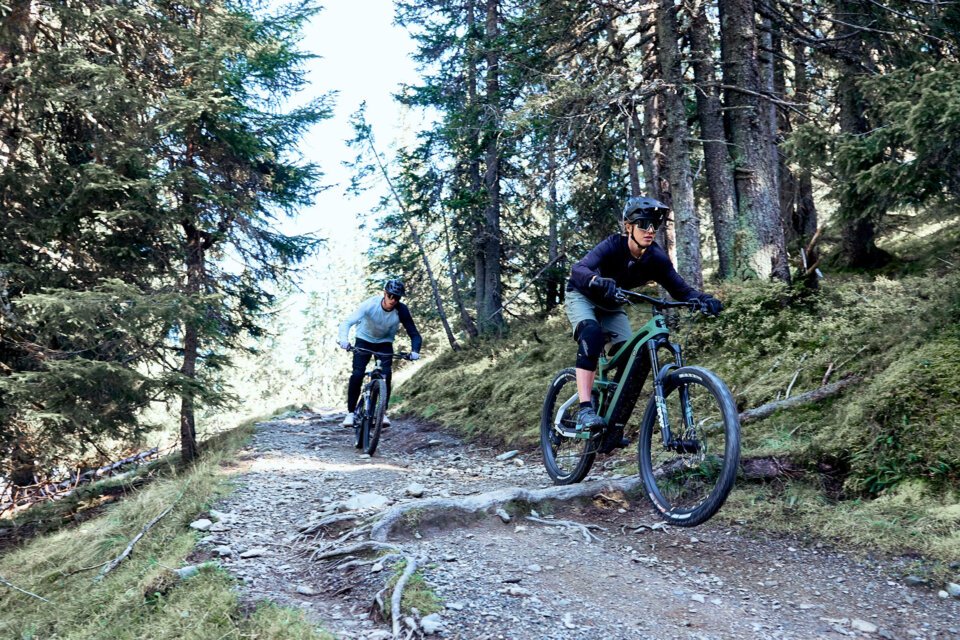 Book your e-mountainbike online now!