Walking boots: walking surefootedly
Find the right hiking boots
Walking boots are an essential part of your hiking equipment and important to protect your feet. If you want to reach your goal safely and without blisters, you should look for good walking boots.
And good means: the best fit, suitable material and the exact product required for the activity. The terrain and the ground you want to walk on determine whether you need outdoor shoes, walking, trekking or mountain boots. Tell our RENTertainers about your planned tour and they help you find the right shoes.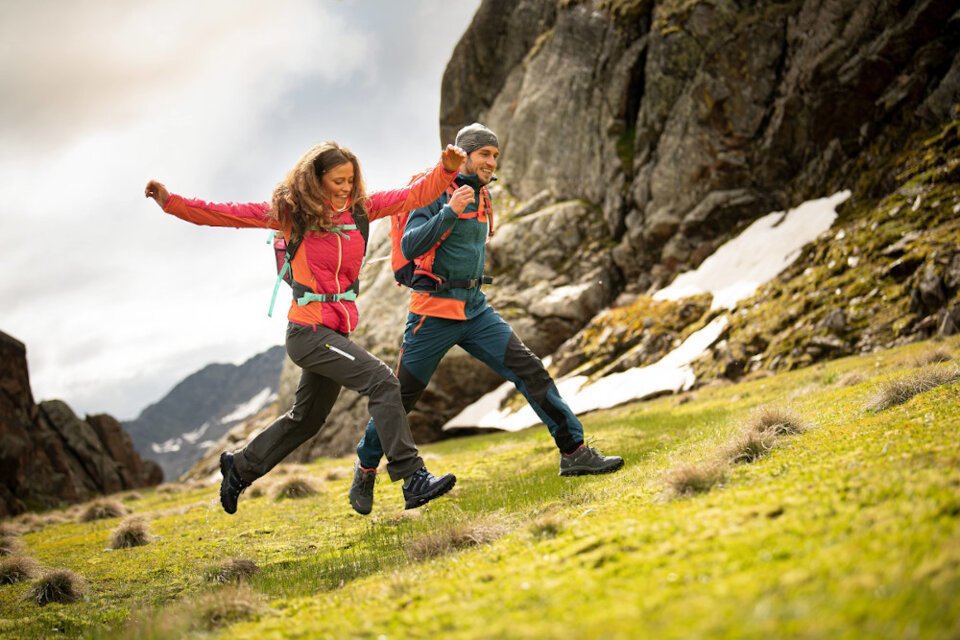 Good fit - are you comfortable?
All our shoes are made of high-quality and durable functional material. A good shoe profile and a slip resistant outsole provide you with the necessary grip and sure-footedness, even in difficult terrain. Breathable and waterproof material prevents too much moisture inside the walking boots and protects your feet from wind and weather. With a well-fitting hiking boot, your tour will be much easier and you can enjoy nature without any worries.
To find out which shoe model fits your foot best, ask for an INTERSPORT foot analysis. In a few steps, your foot is measured precisely by a scanner. Then, together with your RENTertainer, choose the right socks, and finally, the best-fitting sole is determined for you.
After that, you're ready to go on your outdoor adventure!
Book your walking boots online now!