Ski rental in Kaprun - INTERSPORT Oberschneider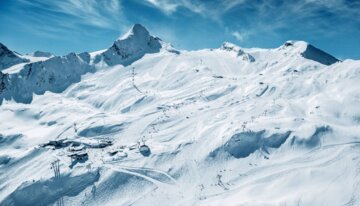 ©
Gletscherbahnen Kaprun AG
Opening times Winter
Nov 3, 2023 - Apr 21, 2024
Tuesday - Friday
8:30 AM - 6:00 PM
Saturday
8:30 AM - 6:00 PM
Particularity
A whole bunch of VIP advantages for INTERSPORT customers
Attention families: Kids rent their equipment free of charge at Ski Dome!
about us
Rent your ski and snowboard at INTERSPORT Oberschneider in Kaprun
Ski Dome is the largest ski and snowboard school in the whole of Kaprun. Here you will get the best equipment and find the most desired novelties of the season. Besides that all INTERSPORT customers who rent their equipment online will benefit from a variety of VIP advantages:
10% extra discount and VIP counter for INTERSPORT customers
3 rental categories – for all levels of skill and for every budget
Ski depot free of charge located directly on the Kitzsteinhorn Glacier when renting Premium or Superor Ski
Material service free of charge during the complete rental period
Optional switch to other models free of charge within one rental category
From the largest kinderland at Kaprun up to the extra-long childcare facilities: At Ski Dome snow fun for the whole family is guaranteed. And what is more, INTERSPORT Rent has a whole bunch of additional fantastic rental services on offer:
Little ski slope fans up to the age of 10 do not pay anything if their parents rent equipment of the rental classes Rent Premium or Rent Superior at Ski Dome
Kids and teens up to the age of 15 enjoy a discount of over 50%
Youngsters up to the age of 18 save a full 20%
And this goes for all guests: Rent your equipment for 7 days and you only have to pay for 6 days
By the way: First come, first served. So be quick to get the best equipment. The best skis and boards offered by Ski Dome are always high in demand – it pays to make a reservation in advance! So, book all you need at Ski Dome and benefit from the many VIP advantages for INTERSPORT customers. The Ski Dome Team is looking forward to welcoming you!