Skirental INTERSPORT Bachler Radstadt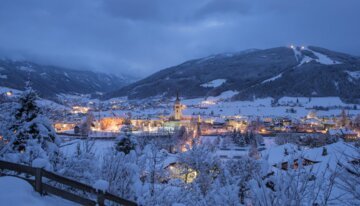 ©
Tourismusverband Radstadt
Opening times Winter
Dec 1, 2023 - Apr 8, 2024
Monday - Friday
8:30 AM - 6:00 PM
Saturday
9:00 AM - 5:00 PM
Particularity
Cheap, simple and comfortable: Renting of winter sports equipment
about us
Rent your ski and snowboard at INTERSPORT Bachler in Radstadt
Winter sports enthusiasts can enjoy the large assortment, the professional rental service and all INTERSPORT Rent advantages. Modern winter sports equipment for sale or rent, accessoires and fun equipment is presented on a retail space of 700 square meters.
INTERSPORT Rappl, at the federal road to Obertauern, has the optimal range for smart winter sports enthusiasts who only can indulge pleasure on the slopes a few days or weeks a year: The hiring of professional ski equipment is not only cheaper than buying a new equipment, it´s also timesaving and uncomplicated, thanks to the convenient INTERSPORT Rent services.

You want to learn about the benefits of seasonal model highlights? Ask the savvy INTERSPORT Rent team for rental equipment of the Superior & Premium Class.