Ski rental INTERSPORT Montafon - St. Gallenkirch city center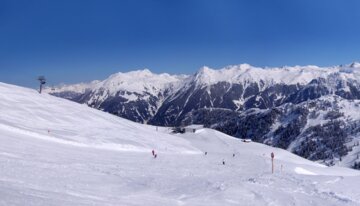 Opening times Winter
Nov 30, 2023 - Apr 7, 2024
Monday - Friday
8:30 AM - 12:30 PM and 2:00 PM - 6:00 PM
Saturday
8:30 AM - 12:30 PM and 2:00 PM - 6:00 PM
Particularity
On more than 400 square metres we're offering the best brands for rental and for sale.
about us
Rent your ski and snowboard at INTERSPORT Montafon in St. Gallenkirch
Favorite holiday resorts can just be found and not looked for - a credo that applies also to the town of St. Gallenkirch. The idyllic village amidst the Montafon is the ideal starting point in order to indulge the diverse winter sports world of the Vorarlberg. The perfect equipment for winter sports enthusiasts of all skill levels is available in the ski rental ofINTERSPORT Montafon St. Gallenkirch center.
As varied as the Silvretta-Montafon are the INTERSPORT Rent benefits that can be explored in the ski rental of INTERSPORT Montafon, St. Gallenkirch center: Discounts for children and youngsters, free exchange of rental equipment within the selected class, ski boot fitting and daily material service are just some of the comfortable and useful services for INTERSPORT Rent customers.

Want to learn more about the INTERSPORT Rent services? Pay a visit to the ski rental in St. Gallenkirch and find out!