Ski Rental in Egg
Rent high quality ski & snowboards in Egg at INTERSPORT Rent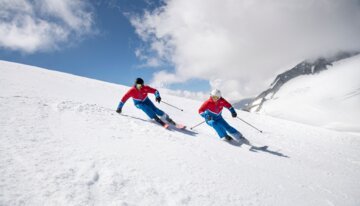 Delivery service for your rental equipment
Highest comfort for your skiing holiday
Ski vacation with extra comfort. This is how the delivery of your equipment to your accommodation works:
Choose your equipment online and enter the address of your accommodation in Egg.
Enter all relevant data for the binding adjustment (size, weight, etc.).
We prepare your equipment and deliver it directly to your hotel or apartment in Egg.
When you arrive, your desired equipment will already be ready for you.
Just check the data for the binding adjustment and sign the rental certificate - and off you go to the slopes!
The following store is available for delivery to Egg near Hermagor:
INTERSPORT Rent shops in the federal states
INTERSPORT Rent shops in the regions
Cities with INTERSPORT Rent shops in the region