Skiing & ski rental in Germany
All INTERSPORT Rent locations at a glance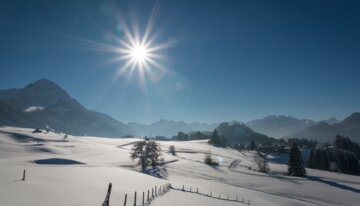 ©
https://www.flickr.com/photos/callmewhatever/
Tip for cross-country skiing fans: In flatter federal states such as Thuringia or Saxony, popular cross-country skiing hotspots have developed instead of large ski resorts. Many resorts boast an excellent network of cross-country trails, and it's obvious that Nordic sports play an important role in Germany. Winter hiking is also well worthwhile in the central regions of the country.
Would you like to rent and test skis, cross-country skis, snowboards, ski boots or any other equipment you might need for your family holiday in Germany? INTERSPORT Rent has got you covered. You can either rent your gear online right away – or directly at the INTERSPORT Rent location of your choice!
Ski rental in Germany
Your INTERSPORT Rent shops in Germany
More than 60 shops throughout Germany offer state-of-the-art equipment, great deals, super-fast online reservations and personal advice from experts on site. INTERSPORT Rent makes it easy for you to find the perfect equipment for your winter sports adventures in the German snow. With individually adjusted gear, you simply have more fun on the slopes!
Did you know? You should never store your skis and ski boots in the boot of your car because they become stiffer the colder they get. Next to the heating in closed rooms is not a suitable location for them either, but where is? The INTERSPORT Rent ski depots provide optimum conditions for storing your winter sports equipment. Our RENTertainers will be happy to inform you about available depots in Germany.
Skiing in Germany
More about the ski resorts
Bavaria has the highest density of popular German ski resorts. The Allgäu, the Ammergau Alps, the Bavarian Pre-Alps or the Berchtesgadener Land region are among the most famous winter holiday destinations in the country. But where are the most beautiful winter sports resorts in West, East and Central Germany? INTERSPORT Rent has an overview for you.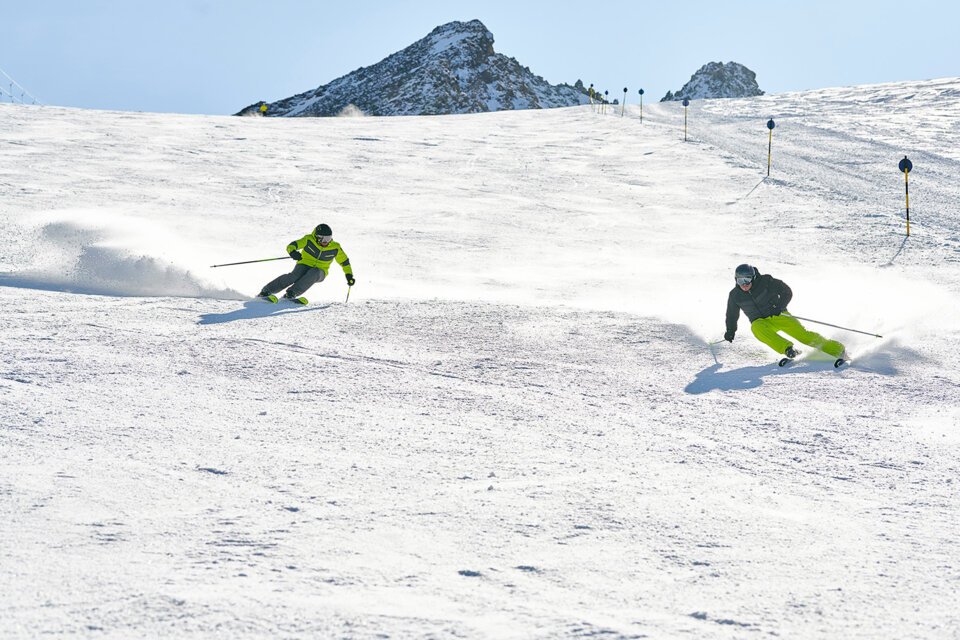 The 8 most beautiful ski regions in Germany: 
Garmisch-Partenkirchen (Bavaria)
For a ski holiday in the famous Garmisch-Partenkirchen region, you have two options: Garmisch-Classic and the Zugspitz glacier ski resort. The latter is located on Germany's highest mountain peak, the Zugspitze (2,962 metres above sea level). It's the only glacier ski resort in the country and offers 60 kilometres of snow-sure ski runs! Highlight: the spectacular Kandahar run, one of the most challenging downhill runs in the world.
More information: https://www.gapa.de/en

Oberstdorf (Bavaria)
One of the four sites of the annual Four Hills Tournament a.k.a. German-Austrian Ski Jumping Week is located in the Oberstdorf-Kleinwalsertal ski resort. Part of the approximately 125 kilometres of ski runs can be found on the Austrian side of the resort. Most of the slopes are on Fellhorn, with the two winter sports areas of Söllereck and Nebelhorn being somewhat smaller. The versatile ski resort around Oberstdorf offers plenty of challenges and adventures for every skill level. The season starts in December and lasts until May.
More information: https://www.oberstdorf.de/en/winterholiday/
Berchtesgaden (Bavaria)
The Berchtesgadener Land region in south-eastern Germany is home to two large ski resorts, Jenner and Götschen. The rugged Berchtesgaden Alps are an impressive setting for skiing, and the crowning glory of the region's scenic landscape is its landmark mountain, Watzmann (2,713 metres). Berchtesgadener Land's Hochscharzeck ski resort is a fantastic location for family holidays in Germany. Jenner (1,874 metres), by contrast, is perfect for more experienced skiers and snowboarders.
More information: https://www.berchtesgaden.de/en/winter

Munich and its surrounding areas
The idyllic ski resort of Reit im Winkl is about a 1.5-hours drive from Munich. It's located in the border triangle between Tyrol, Salzburg and Bavaria, in the Winkelmoosalm-Steinplatte ski region. Easy and medium-difficulty ski runs predominate. Highlight: the twelve-kilometre valley run to Seegatterl. The area is also considered one of the best regions for cross-country skiing in Germany. Other ski resorts not far from Munich include Sudelfeld, Brauneck-Wegscheid and Spitzingsee.
More information: https://www.muenchen.de/int/en/culture-leisure/sport-fitness/wintersports.html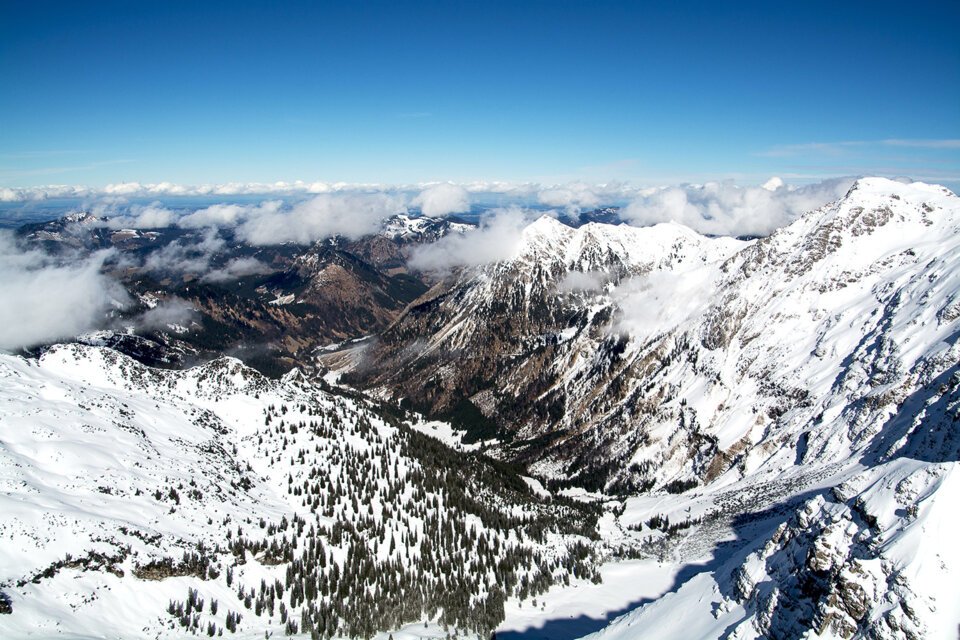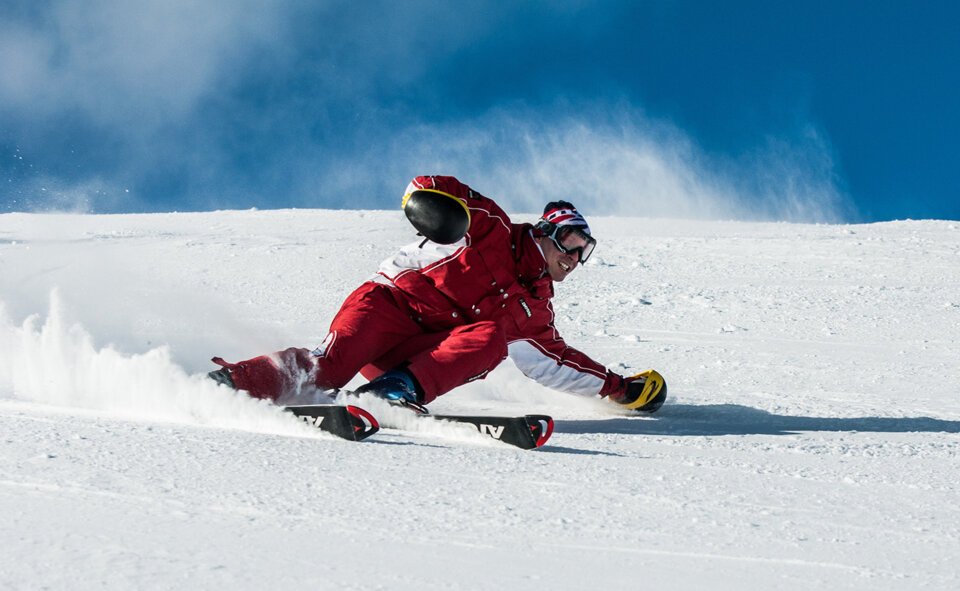 Allgäu (Bavaria)
In the Allgäu region, there are no fewer than 43 ski resorts for every skill level and every taste. Balderschwang, Oberstaufen, Ofterschwang, Bolsterlang and Grasgehren are among the most popular. For cross-country skiing, there are 1,000 kilometres of classic trails and 500 kilometres of skating trails amidst the breathtaking scenery of the Allgäu Alps.
More information: https://www.allgaeu.de/draussen/ski
Central Germany
Have you ever heard of the Brocken? With its 1,141 metres, it's the highest mountain of the Harz range and one of the most popular winter holiday destinations in Saxony-Anhalt. The Braunlage Wurmberg ski resort has twelve kilometres of ski runs, a funpark, sledging run and snowtubing slope. Not far from the Brocken, there are also several smaller, family-friendly ski resorts, such as the quiet and idyllic Bocksberg resort.
More information: https://www.wurmberg-seilbahn.de/skigebiet.html
Western Germany
Easily accessible from North Rhine-Westphalia and Hessen, the Winterberg ski resort in the Sauerland region is one of the top ski resorts in western Germany. State-of-the-art lifts and snow-making facilities ensure pure winter sports joy on 27 kilometres of ski runs. Willingen ski resort lies In the Hessian part of the Sauerland region and has been greatly modernised in recent years. There are 16 kilometres of slopes to conquer. With World Cup events, nighttime skiing and great après-ski offers, night owls will feel right at home there.
More information: https://www.skiliftkarussell.de/en/ and https://www.skigebiet-willingen.de/page/skigebiet-willingen.php

East Germany
Skiers from Saxony love Fichtelberg in the Ore Mountains, especially for its romantic, snow-covered fairytale landscapes. Fichtelberg Oberwiesenthal is the largest ski resort in eastern Germany. The town of Oberwiesenthal is located right on the Czech border. Highlights: Germany's oldest cable car, with views of the Ore Mountains, as well as a great value-for-money ratio. A total of 35 kilometres of slopes are waiting for you and the resort additionally features a children's area and a snowboard funpark. Thuringia's ski resorts, such as Oberhof ski resort, are quiet and tranquil. The region also offers plenty of possibilities for cross-country skiing.
More information: https://www.fichtelberg-ski.de/en/winter/ski-resort/overview/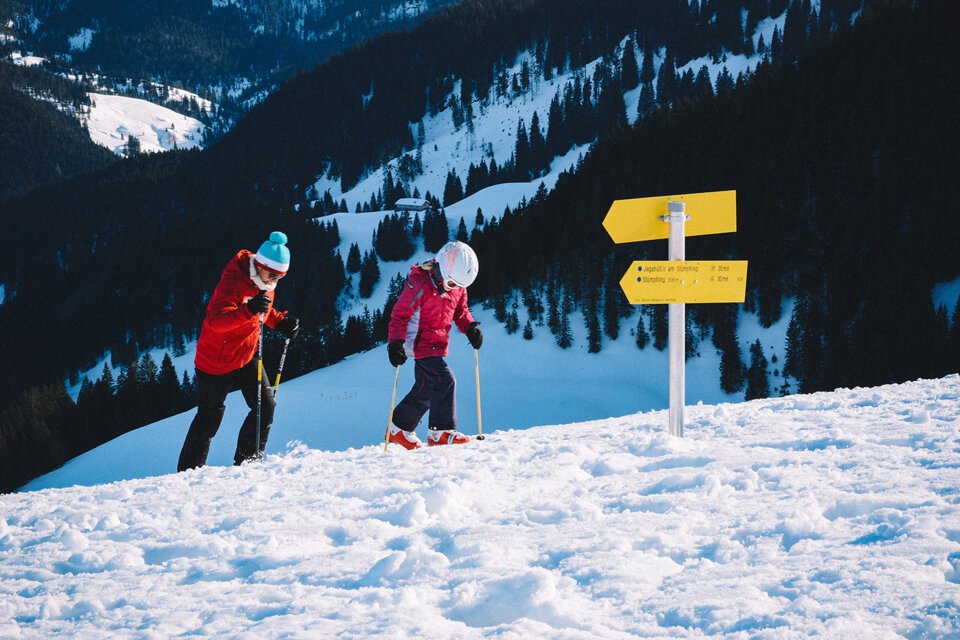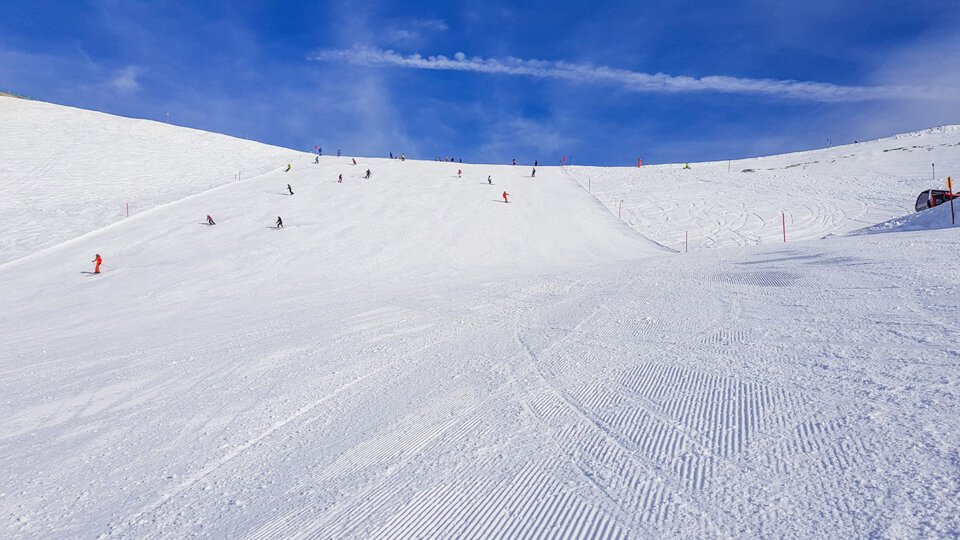 Skiing in Germany is right for you if ...
... you've always wanted to spend your winter family holiday in Germany.
... you love cross-country skiing just as much as you love skiing.
... you like to choose from a diverse selection of large and small ski resorts.
... you've been dreaming of an unforgettable ski holiday in Garmisch-Partenkirchen.
INTERSPORT Rent Tip
Our RENTertainers recommend
The Advent season is a great time for a winter holiday in Germany. There might be a few more people on the slopes and in the cities. However, a visit to a traditional German Christmas market is such an atmospheric experience – it will more than make up for that. A visit to the Christmas markets in Nuremberg, Stuttgart or Munich combines especially well with a ski holiday.
INTERSPORT Rent shops in the cities