Skirental INTERSPORT Pintar Murau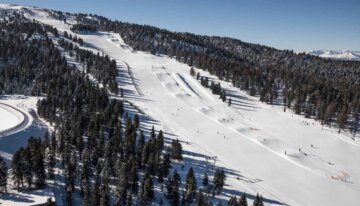 ©
Murtal Seilbahnen Betriebs GmbH
Particularity
Ski rental in Murau: center of competence for winter sports
about us
Rent your ski and snowboard at INTERSPORT Pintar in Murau
This way winter sports creates even more fun: Equipped with cutting-edge wintersports equipment from INTERSPORT Pintar, Murau center, and best advised by the experienced INTERSPORT Rent coaches, the last obstacles for fun on the slopes are eliminated.
There are several reasons why you should not miss a visit at INTERSPORT Pintar, Murau center: The ski rental in Murau presents a complete sports equipment range that covers numerous disciplines on a retail space of 800 square meters. Perfect winter sports equipment, functional sports and leisure wear and trendy accessories can be found at INTERSPORT Rent where trained coaches are happy to support you.

Be inspired by a pleasant shopping atmosphere, a large range and optimal care and advice! The INTERSPORT Rent team looks forward to see you!